Special structures PVC
Lifting – sliding doors HST
Very modern, convenient and efficient solution for the terrace door are HST structures. The most important advantages are the lack of a threshold on the room and two-inch oblique descent to the outside, as well as the possibility of glazing to a width of 6.5 meters and height of 2.3 meters with the transition to a width of three meters. Permissible sliding sash weight is 300kg.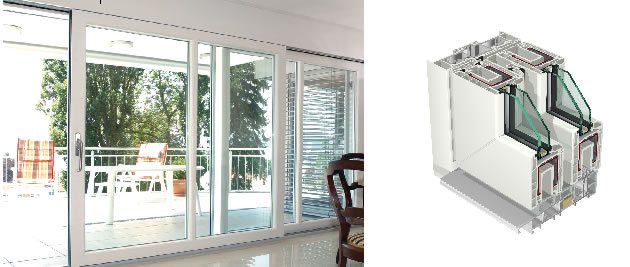 Sliding door and windows SF i ST
A cheaper alternative of the HST structure are sliding windows and doors.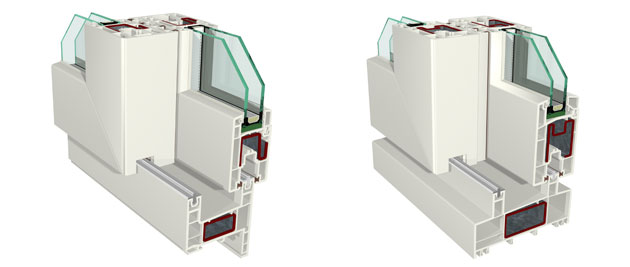 These solutions do not provide such opportunities as HST structures, but are perfect for winter gardens, gazebos, terraces and are especially popular in France and Southern Europe.
Pivot windows

Another interesting option is a pivot window with a horizontal axis of rotation. It allows to make highly functional windows with large dimensions. Permitted sash weight is 200 kg.
Years of experience and wide possibilities offered by the use of our profile systems, result in a very interesting projects such as winter gardens and windows with unusual shapes.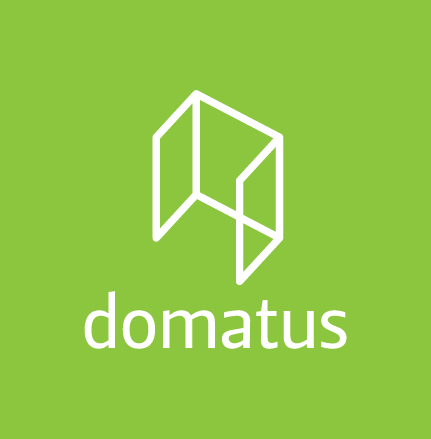 Sales Office:
ul. Żmigrodzka 52, 60-171 Poznań
+48 61 8678 447, +48 61 6617 355
+48 61 8689 336
biuro@domatus.pl
wyceny@domatus.pl
Export:
b.kups@domatus.pl
skype: domatuseksport2
+48 506 184 302
k.nowak@domatus.pl
skype: domatuseksport