Window sills
INNER WINDOW SILLS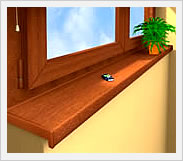 Internal chamber PVC window sills
Designed for installation with PVC, wooden and aluminum windows.
Thanks to the wide range of veneers, they match well with all types and colours of the windows.
The core is made of hightly percussive polyvinyl chloride, laminated with high-quality PVC veneers and CPL laminates, protected for installation and transport with a protective film.
Wide range of colors allows for selecting the appropriate decor for any interior.
Wide range of lengths, the finishing in color of the sill.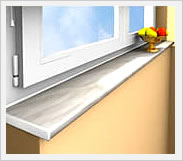 Internal window sills in postforming
made from chipboard covered in laminate in postforming technology
easy to keep clean thanks to a smooth surface
aesthetic and functional
universal for all interiors
always nice and warm to the touch
perfect for installation with PVC windows
vailable in white colour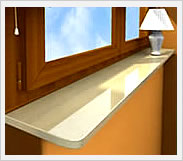 Window sills of natural stone and marble conglomerate
Very aesthetic, improve the look of any interior
Designed for installation with PVC, wooden and aluminum windows. Conglomerate is a material consisting of selected slate of natural stone constituting 95% by weight and polyester resin as a binder
Due to differences in material structure, fine-coarsed conglomerates compared to coarse-grained have three times lower water absorption, double bending strength, approx. 30% higher compressive strength


EXTERNAL WINDOW SILLS


Steel external window sills
made of hot-dip galvanized steel
surface covered with high quality synthetic varnish
provide good thermal resistance
durable, easy to clean
aesthetic and functional
resistant to weathering
perfect for installation with PVC windows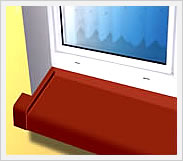 Aluminium external window sills
pressed or cold-formed
powder-coated
durable and resistant
very resistant to atmospheric agents
flammable
resistant to chemicals and cleaning products
perfect for installation with PVC windows
aesthetic and elegant
available in many designs and RAL colors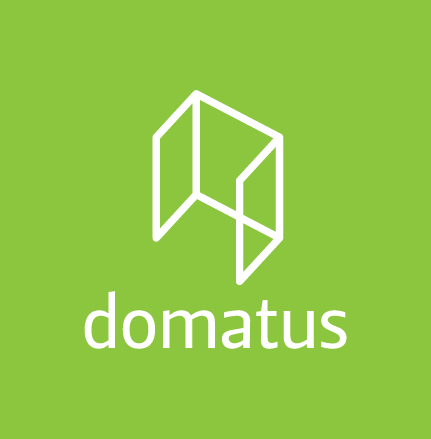 Sales Office:
ul. Żmigrodzka 52, 60-171 Poznań
+48 61 8678 447, +48 61 6617 355
+48 61 8689 336
biuro@domatus.pl
wyceny@domatus.pl
Export:
b.kups@domatus.pl
skype: domatuseksport2
+48 506 184 302
k.nowak@domatus.pl
skype: domatuseksport